earlier this morning, Martyn Hett was reported as one of the victims of Monday night's Manchester Arena attack.
The feeling in the QX office, and no doubt among hundreds of other people in our community this morning, is one of numb devastation. Martyn was not only one of our readers and contributors, but to some in the office, a friend. Our thoughts, of course, lie with his family and all those close to him.
However, we've decided that this is not going to be an obituary. Not in the conventional sense anyway. Martyn would find an obituary tedious. No, this is a showcase, an X Factor-style montage, a Big Brother Best Bits, of Martyn's infectiously fun personality and a life filled with love, laughter and, most importantly (he'd agree), the Audrey Roberts "HMM?" noise.
His idols were Mariah Carey, Deirdre Barlow and the HunOfficial Instagram. In other words, he was one of us. He was a relentlessly positive force of quips and irony, with a huge collection of cultural references and an even huger collection of vintage tropical button-up shirts.
A 29-year-old PR manager with a lust for life and a flexible spine, Martyn enjoyed several iconic moment in the media limelight. The Mail Online had a sort of obsession with him, featuring him several times about things like selling his mum's crafts on Twitter, and a Facebook page he created about unappetising Slimming World meals. The page went viral and elicited many joyful screams from Gay Twitter.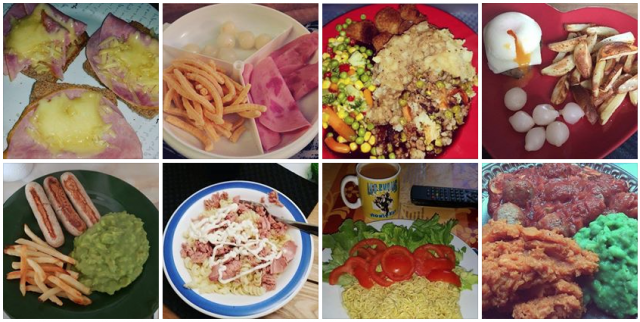 He went on to take part in possibly the greatest bastion of British television – Come Dine With Me! Well, Couples Come Dine With Me, to be precise, which he entered with his then partner Russell Hayward (we're thinking of you Russell). In fact, they not only took part, they WON. It's kind of a perfect reflection of Martyn's personality and drive – while most of us were sat at home watching Come Dine With Me with pizzas and hangovers, Martyn was going out and WINNING it.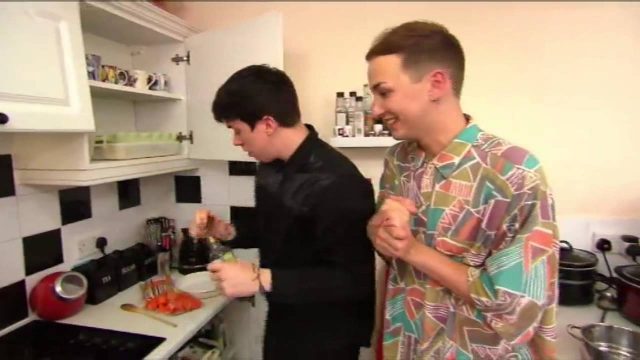 In fact, he ALWAYS went out and, to use a cliché, lived life to the fullest. It's an easy thing to say about someone, but never has it been more apt than with Martyn. He had a penchant for fun that would put even Lisa Appleton to shame. He was talented, tenacious and trending. He found joy in the bleak and ridiculous, he met his idols, he swigged rosé on trains, he got ridiculous tattoos, and he adored mad colourful things.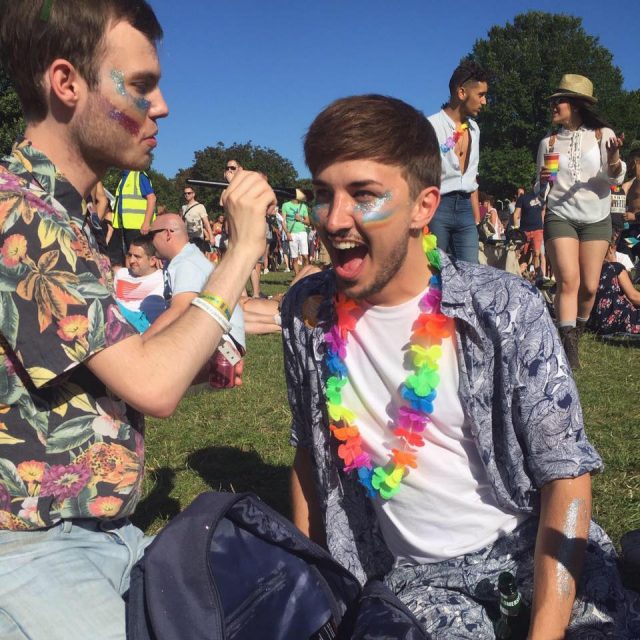 And when the attack happened on Monday night, he'd spent yet another night living his best and most fabulous life, a joyful evening full of friends, drinking and queer pop icon Ariana Grande.
It's something that we all need to take away from this. We can't let fear prevent us from doing what we love, and like Martyn, we must live our lives freely and unapologetically. We like to think he's currently enjoying a sherry and a gossip with Anne Kirkbride. We love and miss you Martyn. Rest in peace.